What an amazing summer it's been! God taught me a whole lot, and my faith grew, too. I wrote about some of those experiences on my other blog,
Jessica's Journal
, and I still have more to write. If I was to summarize what I learned this summer it would be this: God is the only One who can completely satisfy our deepest longings and desires. He created us for his own glory, that we might worship him with lives lived in surrender to his will.
I worked with a great group of people who are committed to serving Jesus with all of their hearts. They blessed me in countless ways this summer, and I can't say thank you enough. Until next summer...I love you all and miss you so much!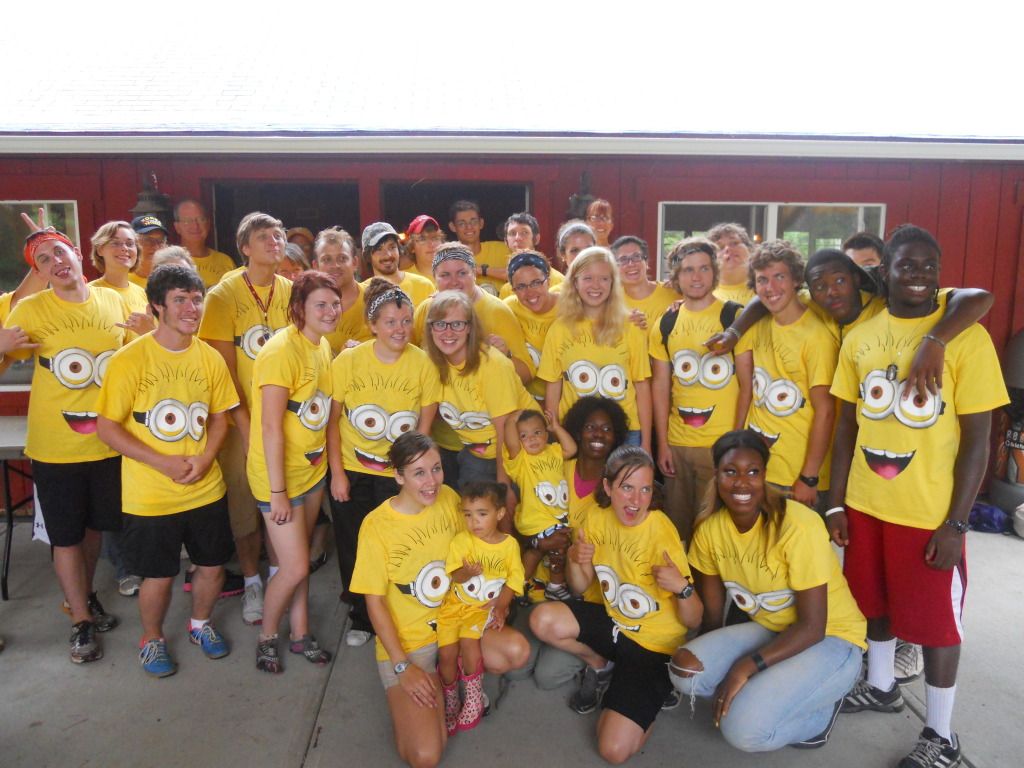 PVM staff wearing Minion t-shirts