And on the first official day of summer, too!
I spent the day shopping for a dress to wear to my cousin's wedding in a couple of weeks, making Crusty Cuban Bread, and playing outside with Ana and Jaycie. Ana and I created a long game of hopscotch and when we got bored of that, we moved on to drawing a flower, spaceship, and butterfly.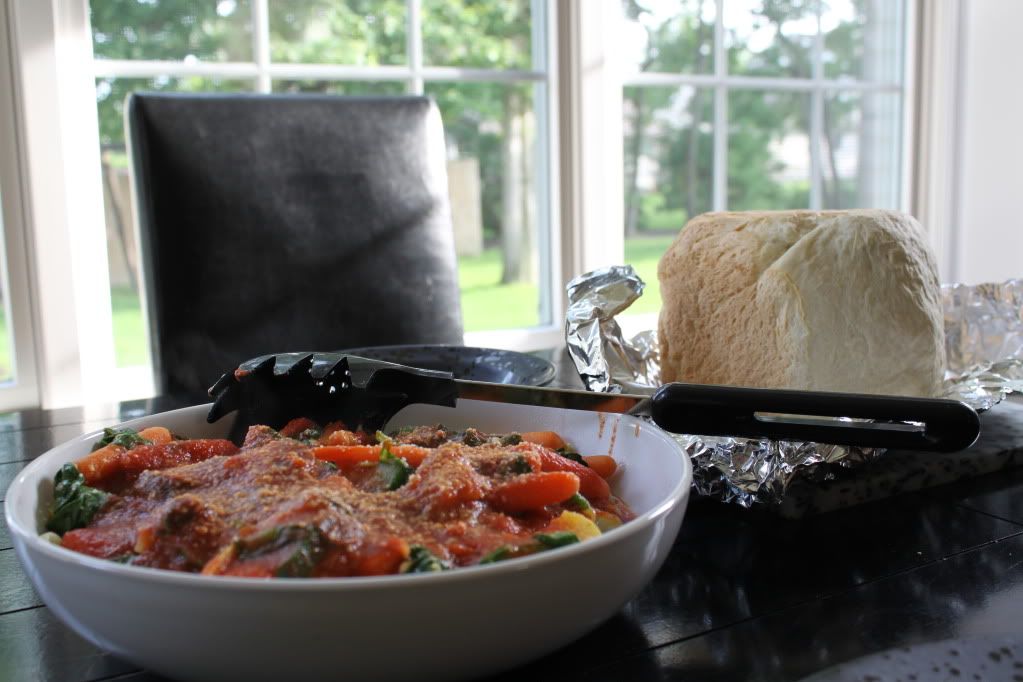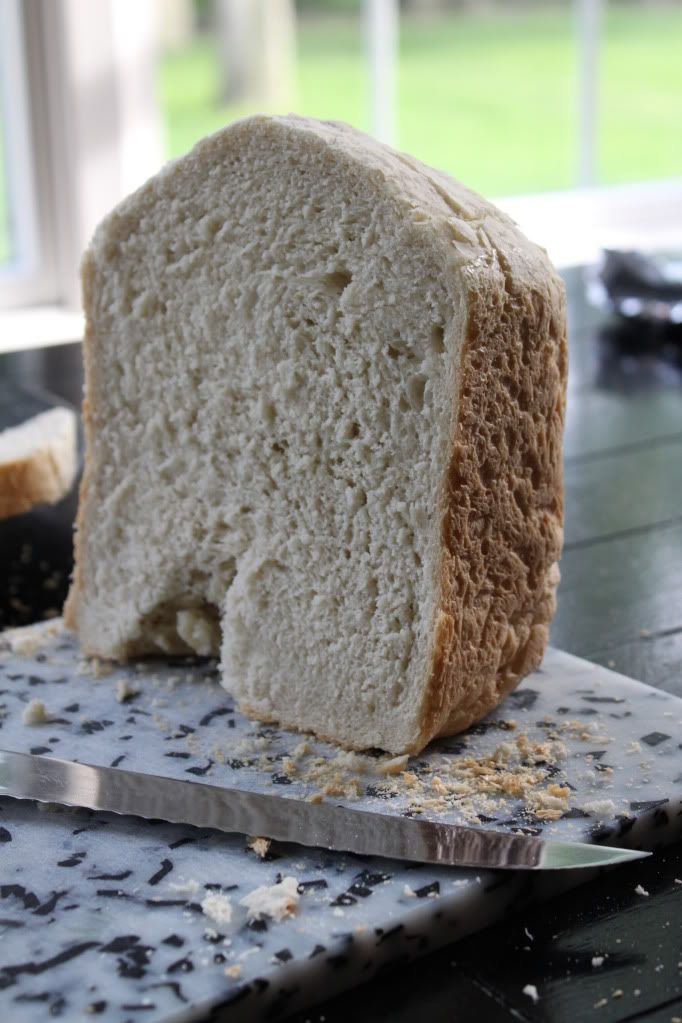 Dinner tonight was perfect to celebrate the summer season. I love spaghetti with veggies and fresh bread. For dessert the girls had ice cream sandwiches and I had a bowl of cookies and cream ice cream smothered in Hershey's chocolate.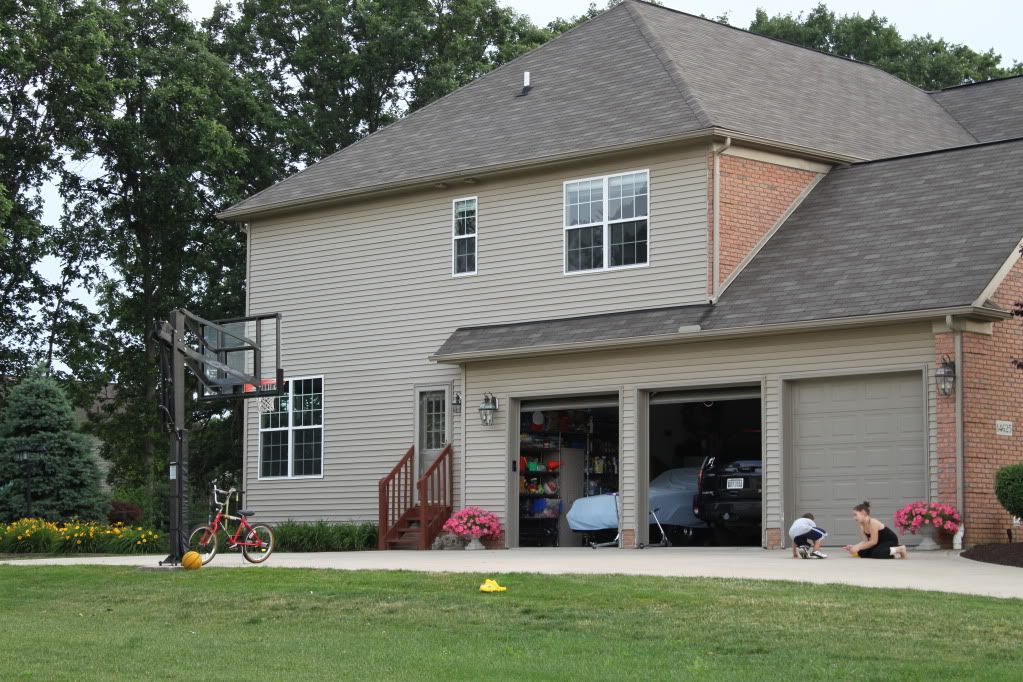 Jaycie and the neighbor kid Jake started drawing a game of Hopscotch and then Ana decided to create her own; one that would be better than theirs.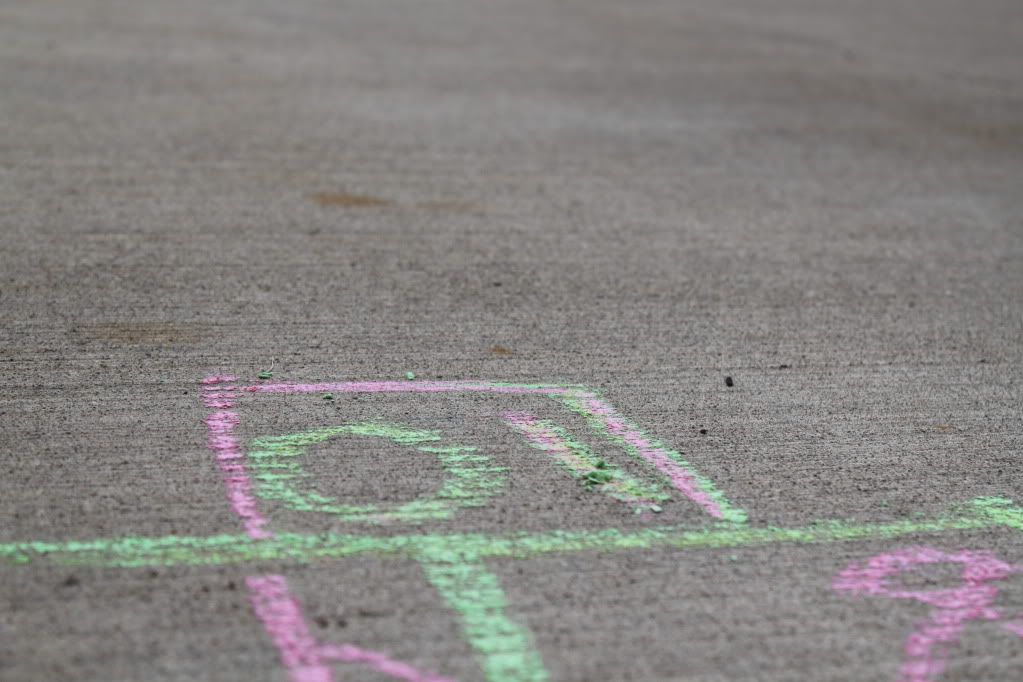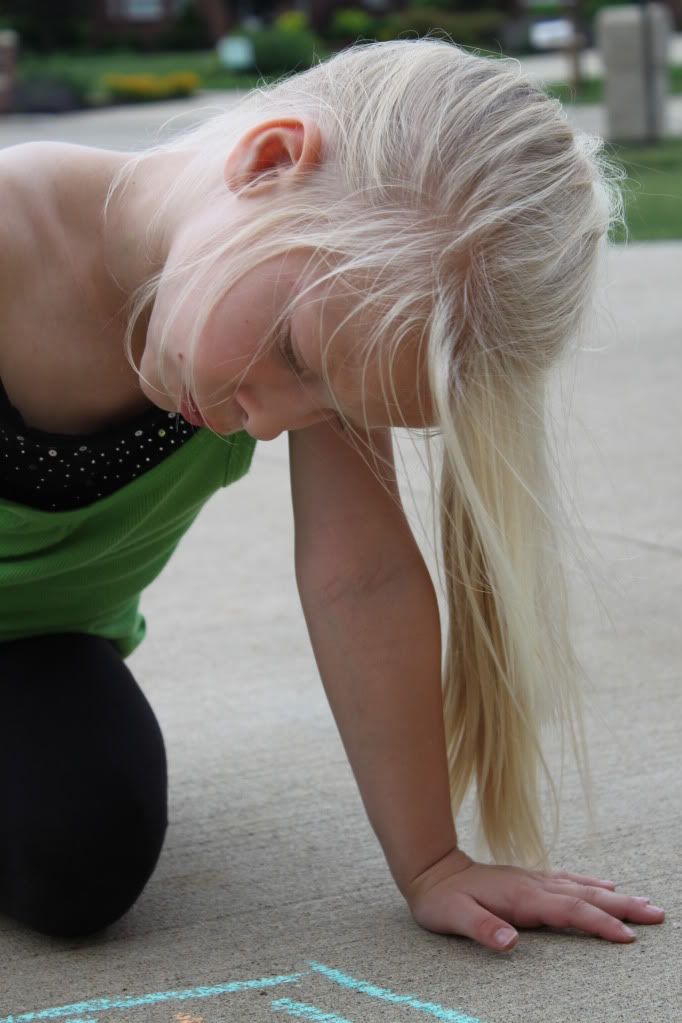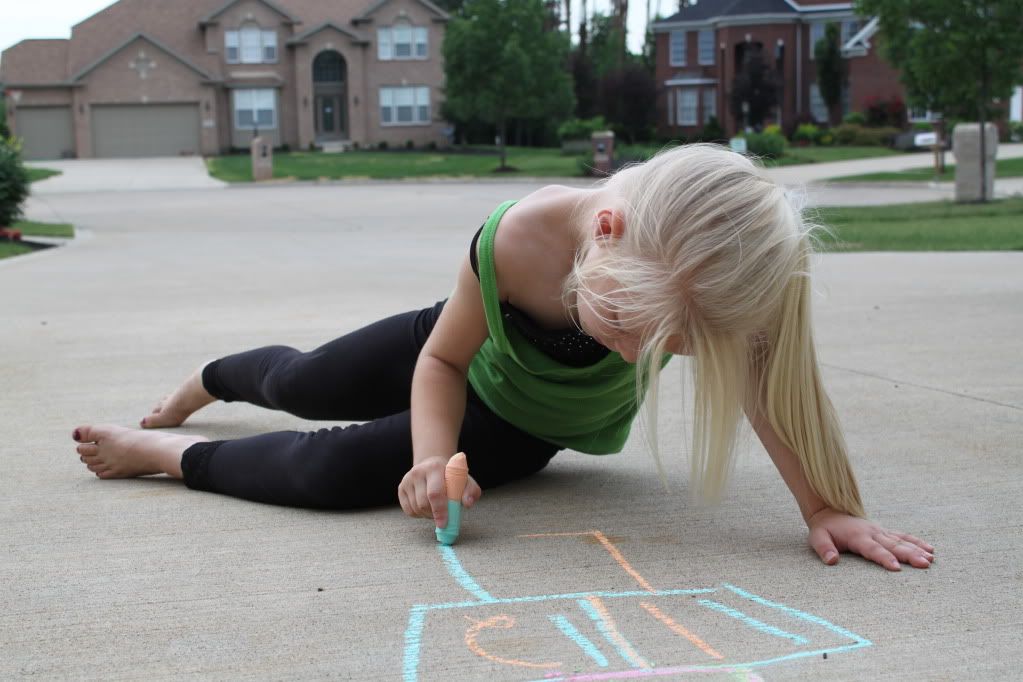 This girl is so competitive!
This summer is amazing because I get to share it with two incredibly cute and loving girls and a cute little dog named Ixi. Yes, summer has officially begun!