Don't you just love homemade bread? I know I do. For me, making it is almost as good as eating it. Today I'm sharing a recipe that my mom has made countless times for my family. I just made these yesterday and my family had some for dinner along with our beef stroganoff.
Without further ado, I present...
Boil water in small saucepan. Add oatmeal and oil; cook and stir one minute. Cool to lukewarm (about 10-15 minutes). Put cooled cooked oatmeal in bread machine and add other ingredients in order shown, using dough cycle. When done, divide dough in half and cut into 9 parts each. Use 2 round cake pans and shape rolls into equal balls, putting 9 rolls in each pan (one in center and others around it). Let rise until double. Bake at 350 for 20 minutes. Yield: 18 rolls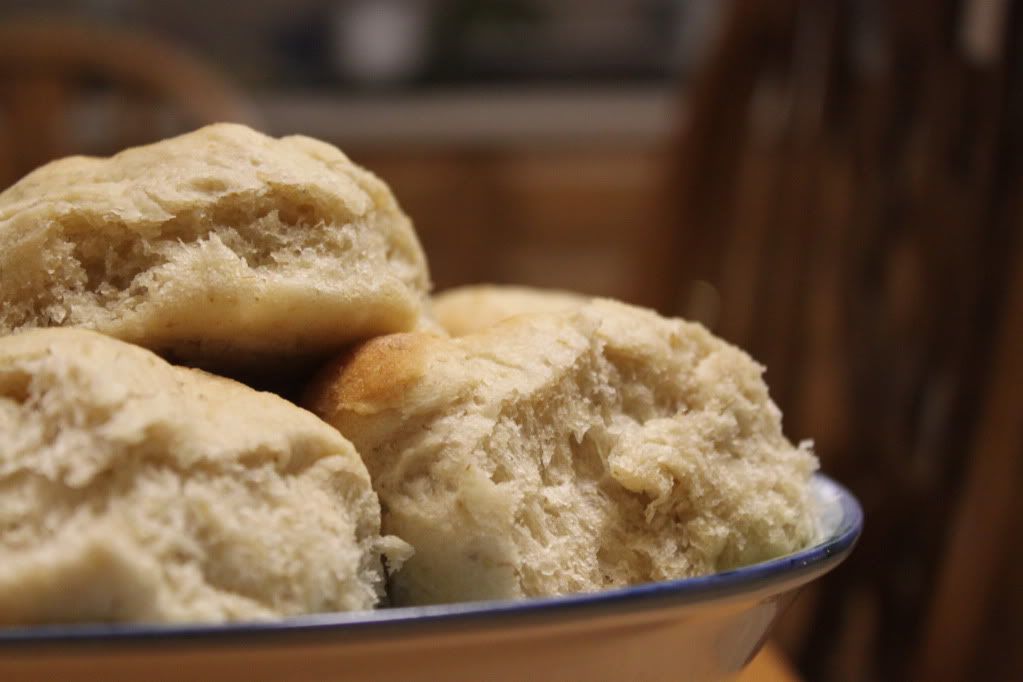 What's your all-time favorite bread? I'd love to hear!