You may have noticed my new blog button over on the right side of the blog, but if you didn't, here it is!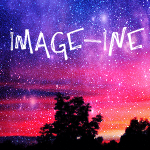 On Wednesday, I was attempting to create a blog button for the first time and it was surprisingly fairly easy! I just used Picnik and followed instructions I found
here
.
So, I'm anxious to hear...what do y'all think? Do you like it or is it too crazy for this simple blog of mine? And I have no idea how to put the code under it, in case anyone wants to put it on the sidebar of their own blog. Help!
Have a lovely weekend, friends!
P.S. Guest posting over
here
!