For a while I was looking for a good quick editing program that would create effects similar to Instagram. Not too long ago I found
Pixlr-o-matic
as I was browsing the web. Pixlr-o-matic has a whole slew of cool effects, which I used to edit all of the photos below. I took three of these last Saturday and now there's hardly any snow on the ground. Somehow I don't think it will stay that way, though.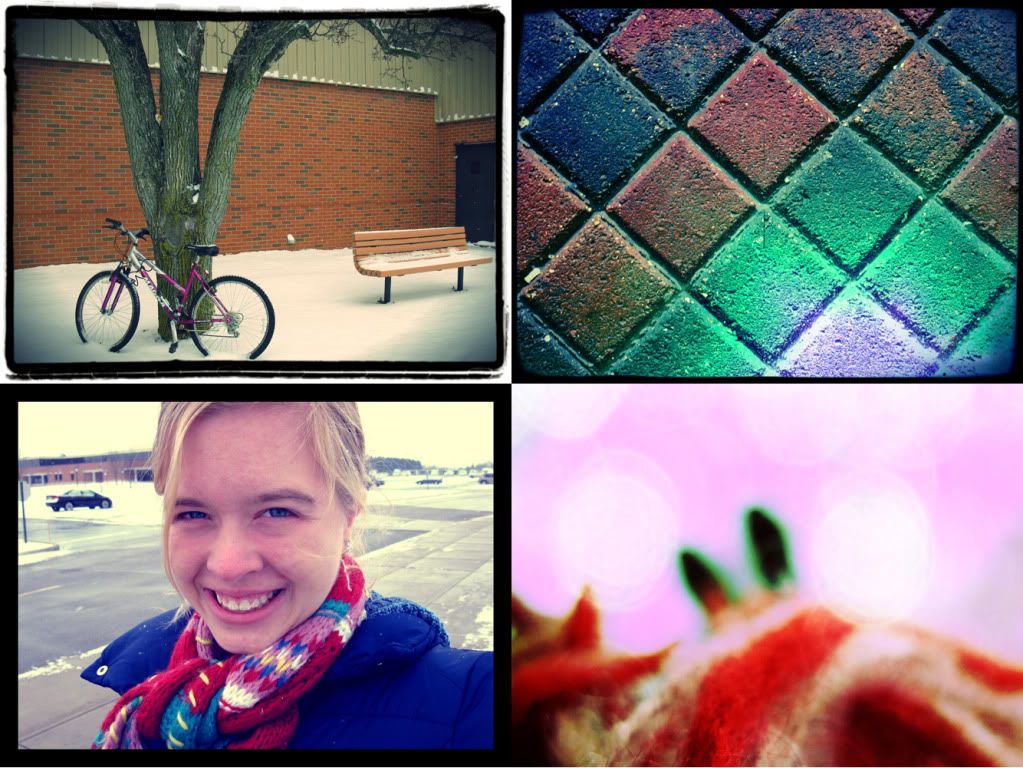 On Friday I'm going to Snow Camp with a bunch of MKs (missionary kids) from Cedarville and we'll be gone all weekend. There'll be students from other Christian universities there, too. I'm most looking forward to taking lots of photos and enjoying my friends' company.
What are your weekend plans?