Instead of sleeping in on Saturday morning like I almost always do, I got up at 7:20 to go to breakfast with Victoria and then go for a run. Trees and buildings everywhere lay coated in glorious rays of sunshine and it was surprisingly warm.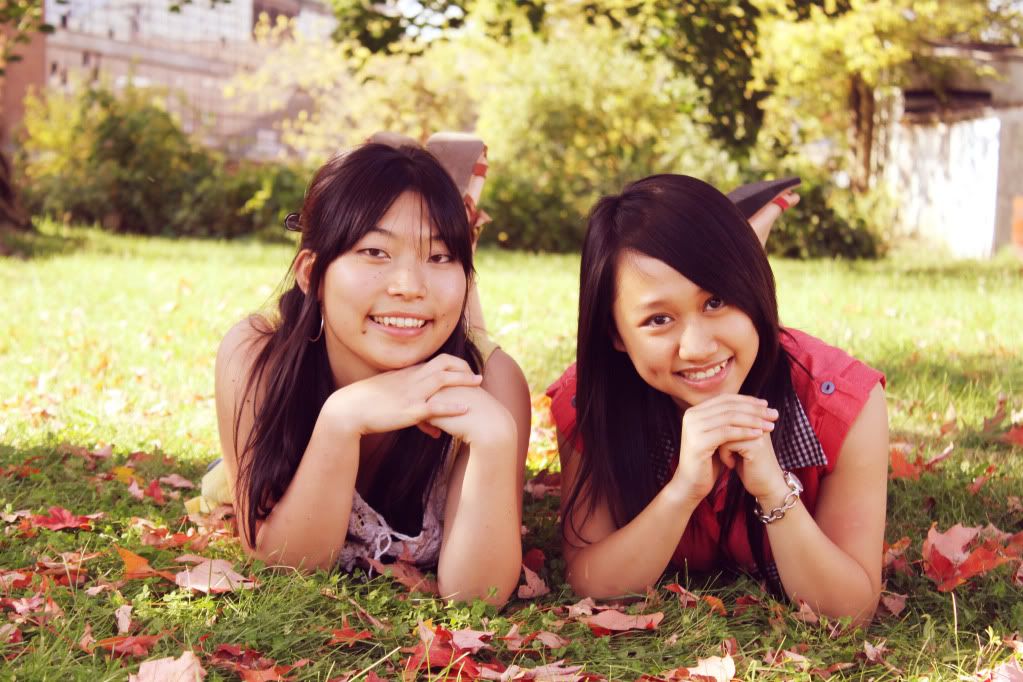 The afternoon's photo shoot with Mia, Anh Thu and Bethany could not have been any more splendid than it was. It was a tad bit toasty in the brilliant sunshine, but under the trees we felt fine.
Sunday was cooler, although still pleasant. My family called while I was at dinner and it was great to hear Dad, Mom, and Christopher's voices! I still can hardly believe that fall break starts in 3 days!!! Bring it on! I'm ready to see my family and go to my home church
Grace
this coming Sunday.
Have you 'liked' my
photography page
yet?
Have a super duper Monday!