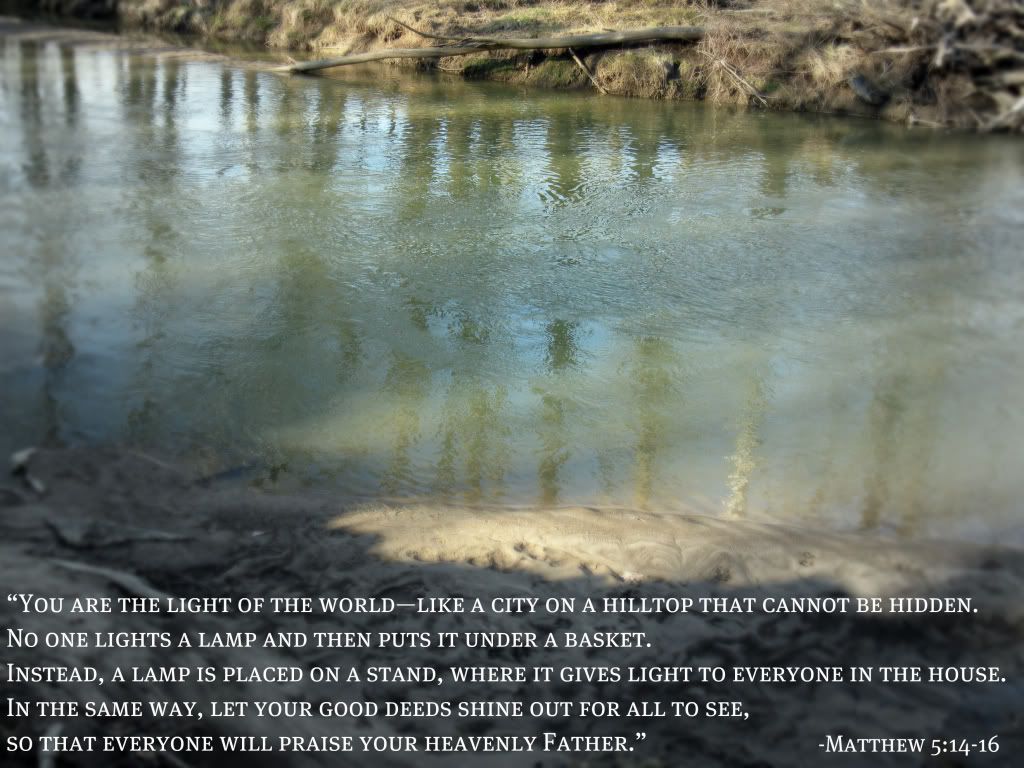 Last week was Get Global (missions) week at my church,
Grace
, (although there are always missions-related events going on), so there was a special emphasis on the spreading of the Gospel in other countries around the world. During the week, Jo Kiel and Peter Marshall shared their heart at multiple events. On Sunday morning, Bob Fetherlin delivered
the message
, and he said that we would have to talk to 6-7 people in the US before discovering someone who could use the Bible to help us know God through Christ. If we did the same experiment in Spain, we would have to talk to 500 people. If we did it in Morocco, it would be over 30,000 people. He went to talk about how Jesus is the light of the world (
John 8:12
). As children of the King, we are the light of the world, too, with Jesus shining through us. Be sure to let others see your good deeds so that they will praise the Father in heaven! And if God is calling to go, don't resist his pleas...just go!