A friend of mine asked me to help her out with a project for her ministry involving sharing advice for middle schoolers through photography. She's making a video of a bunch of different photos to share with the youth group at her church this coming weekend. Since I love photography, and I haven't had any real shoots for a long time, I was more than happy to help out. Today I had two shoots with a couple of different friends and I have another one tomorrow.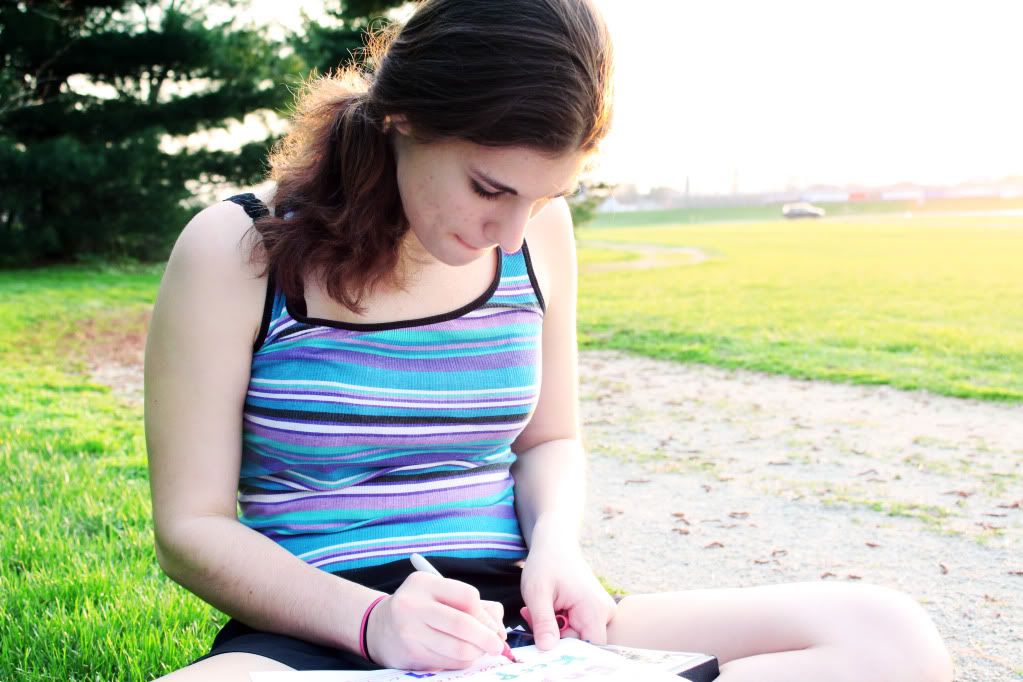 We took the permanent markers I brought and the cardboard box that we got from Chucks and wrote down our advice.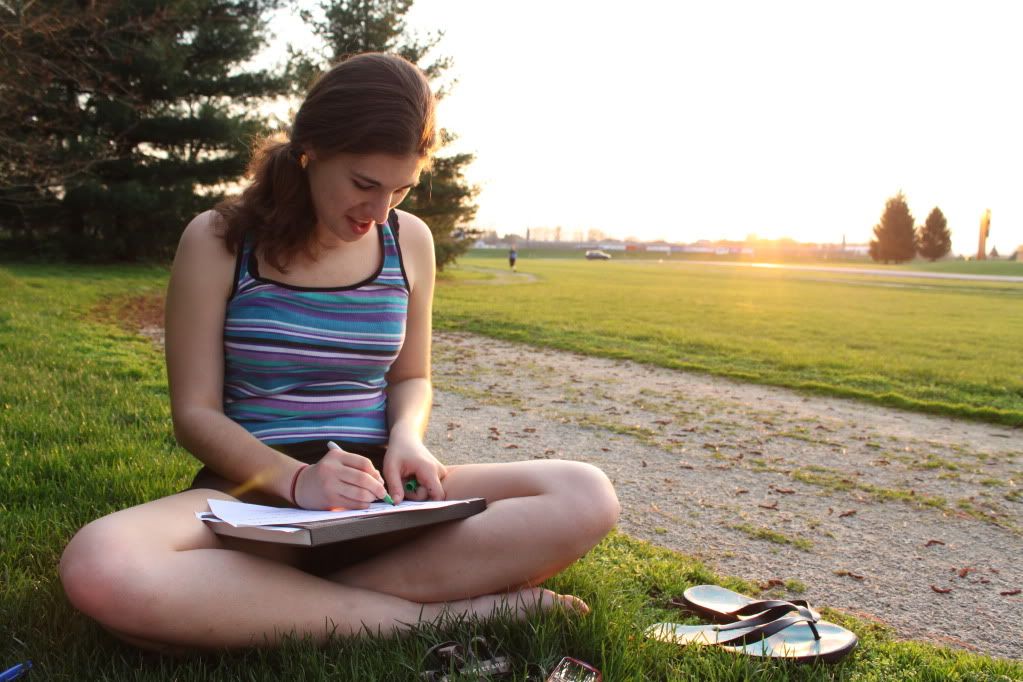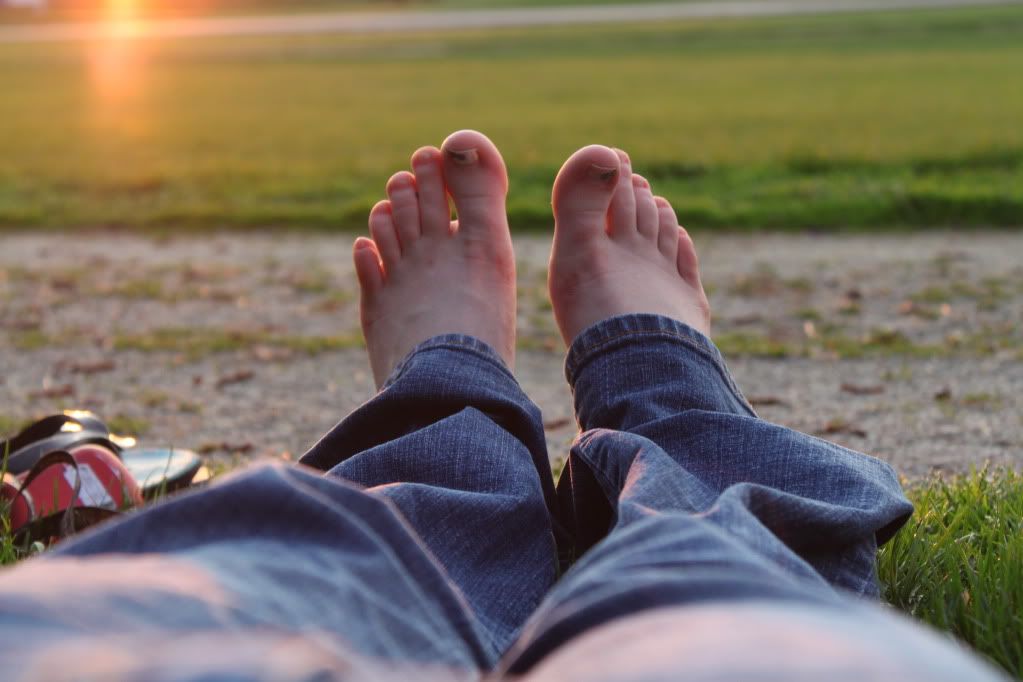 I was more than happy to plop down in the prickly green grass, kick off my flats, and watch as Natalie wrote some advice on a blank piece of paper.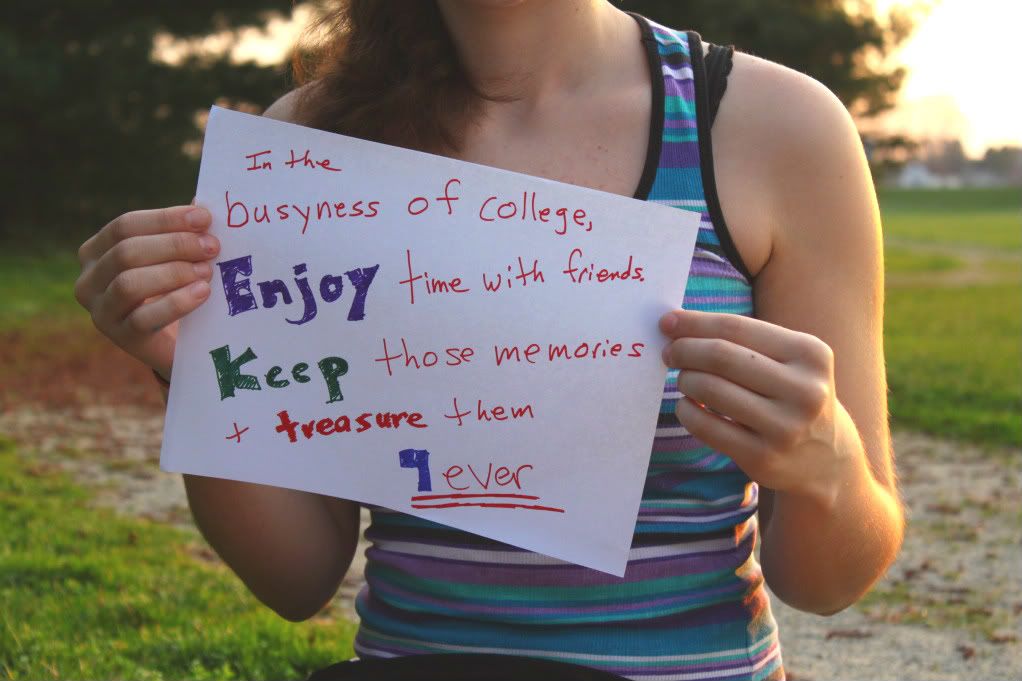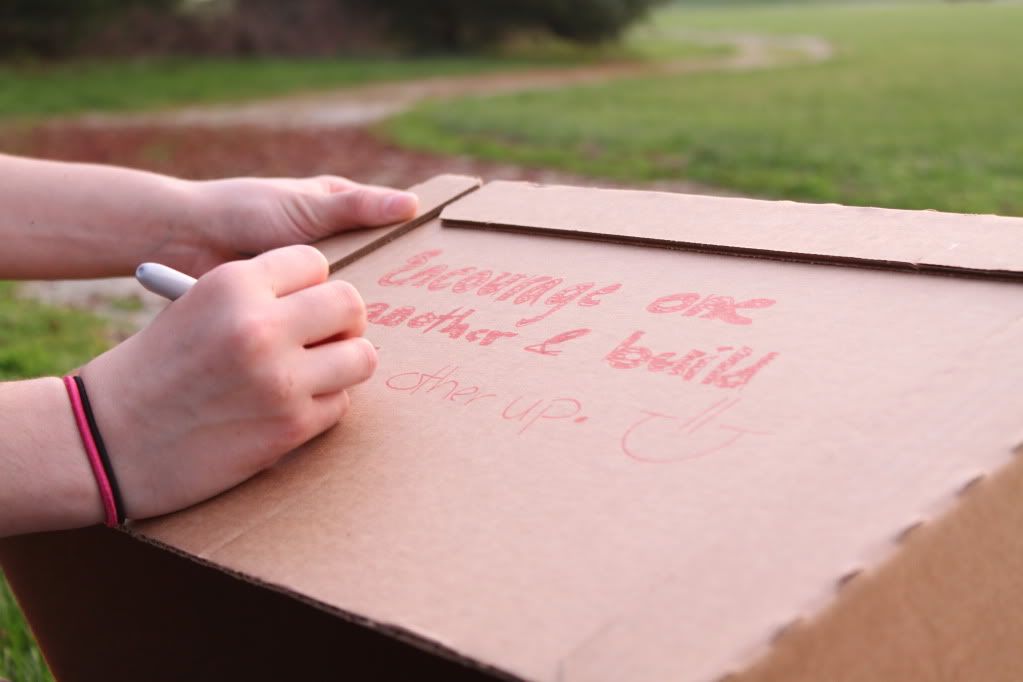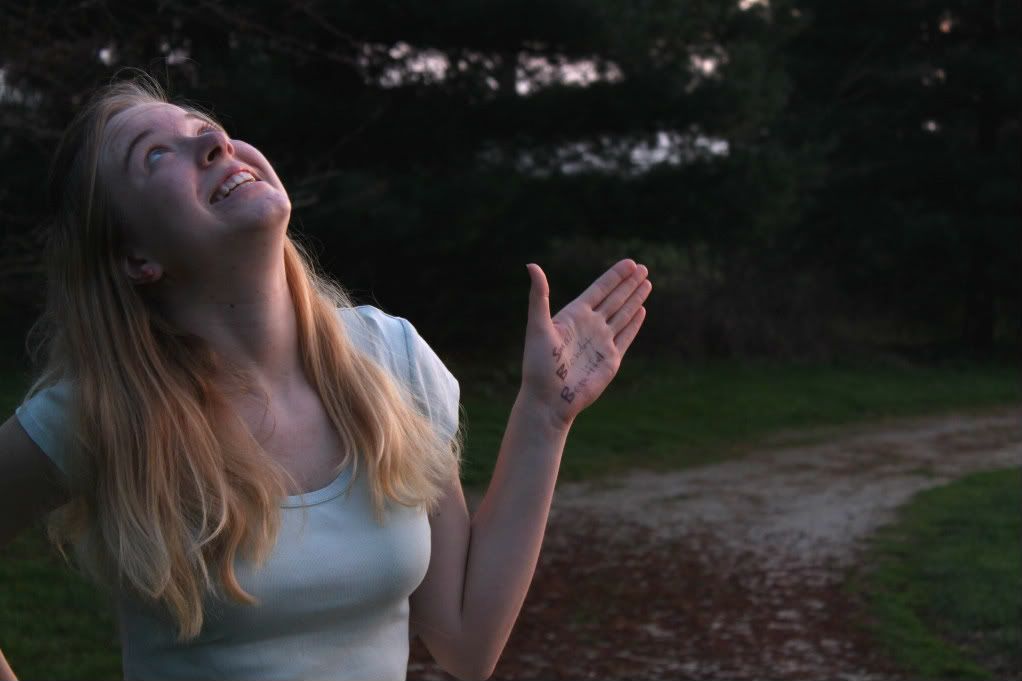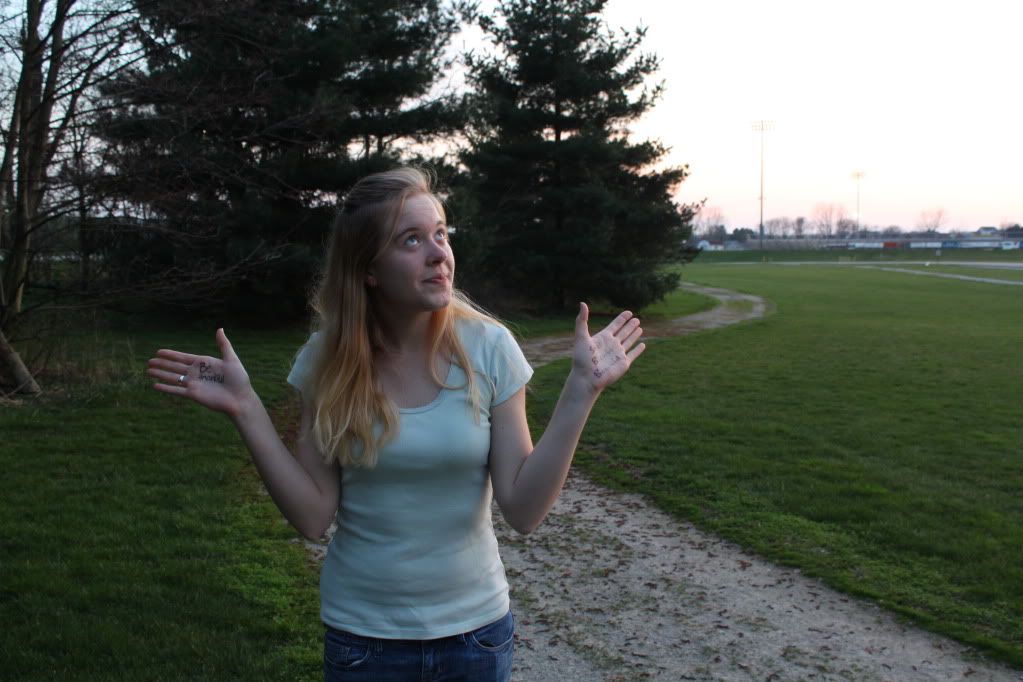 The sunshine was glorious and it was so peaceful back there. I can't wait to see the finished product when my friend has finished making it!