My roots were starting to grow out so I decided it was time to dye my hair blonde again. Natalie asked me to dye her hair for her first, and so I asked her to dye mine like she's done before. I'm so thankful for friends who help me keep my hair lookin' pretty!
We met up on Monday night after getting back to Cedarville in the afternoon from Easter break.
She chose a dark brown dye, which almost looked black when it had dried. I was nervous about dying Natalie's hair because I had never dyed hair before, but it went really well. Before we got started, I got my laptop from my room and set it up on the bathroom counter so we could listen to tunes while we dyed each other's hair.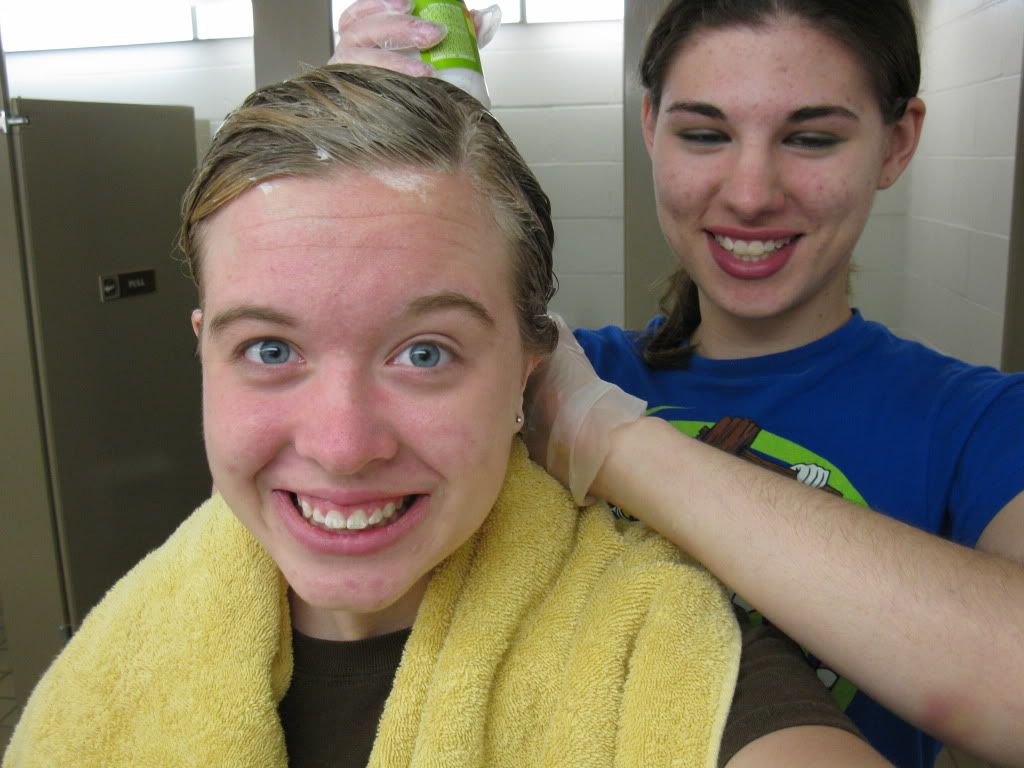 Natalie looks really tired or else giddy. I'm not sure which.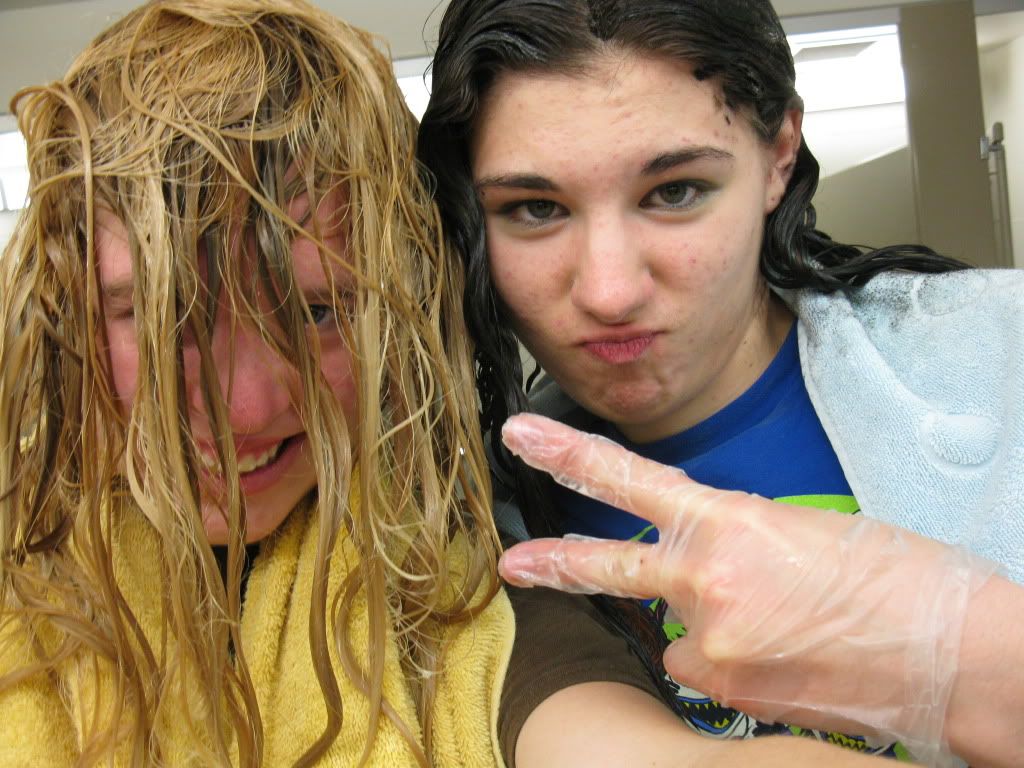 We're real cool.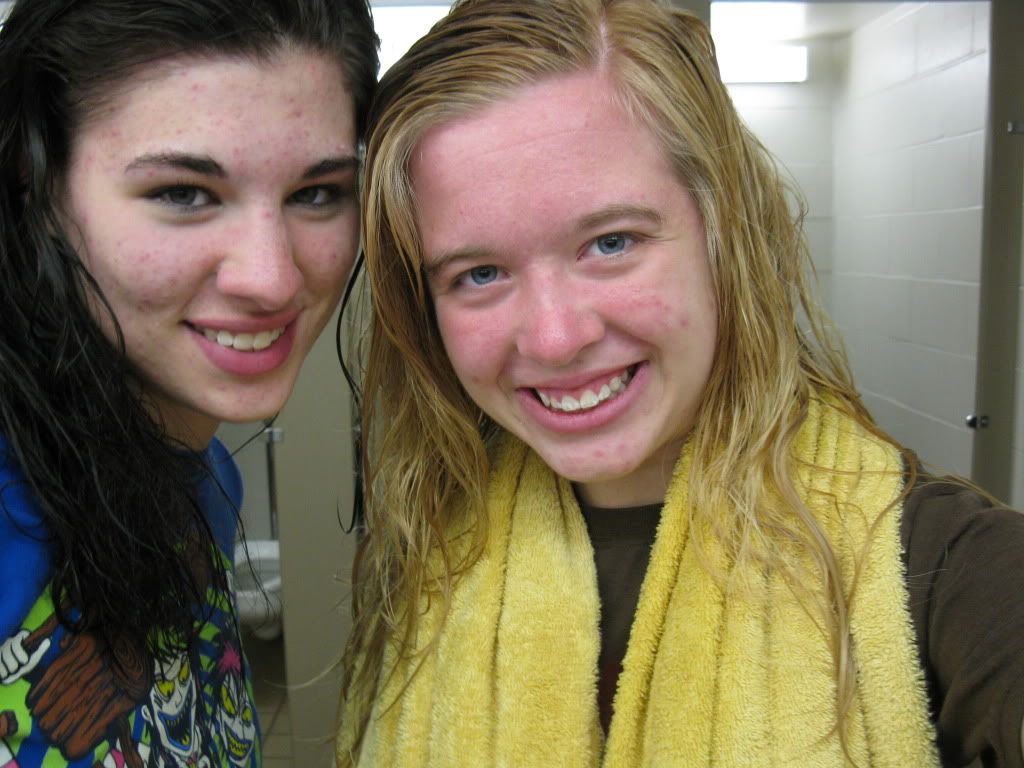 All done!