I had a great Easter break at home with my family. Our days were relaxed and I was supposed to get a good deal of homework done, but I didn't get it done because it was too hard to concentrate and my laptop kept freezing up. I think the problem must have been that I put 200+ photos on it over the weekend. No doubt about it, my camera was out often this break. Jon asked me to take shots of him riding his skateboard in the street late Friday afternoon. After going crazy for a half an hour, he switched to doing handstands on the front lawn.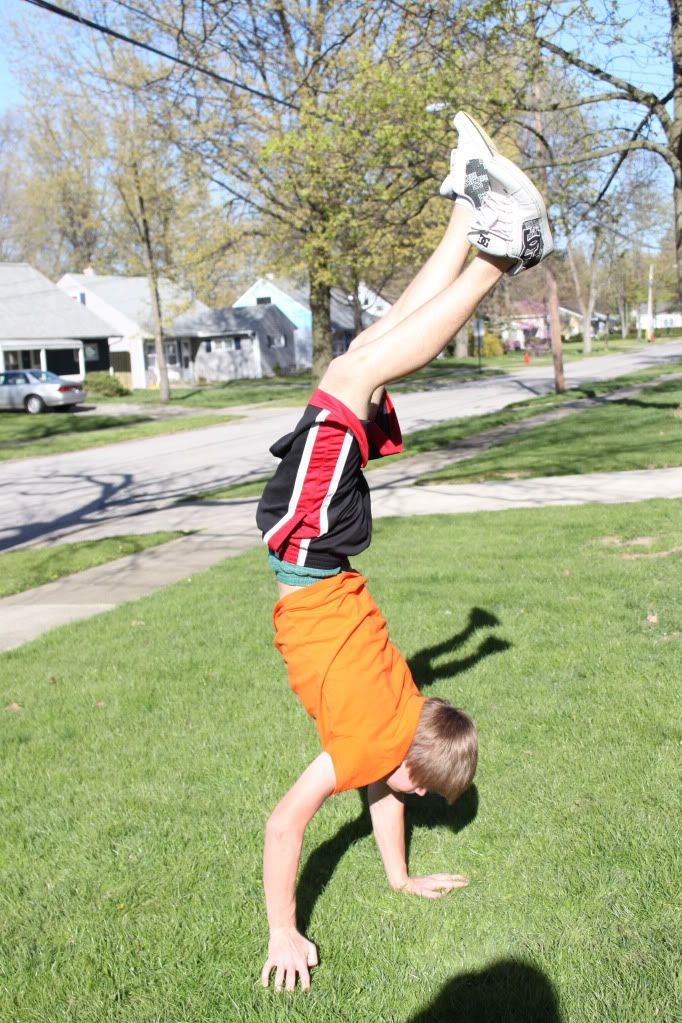 The next time I got my camera out for a while was Sunday night, when my brothers and I went out in the backyard of our relatives' house after dinner just to hang out for a bit. Christopher climbed several trees and ran around the yard several times, tagging Jon and I.
My brothers are so fit and athletic. I'm jealous. Think it's time to get back to the gym on a more regular basis.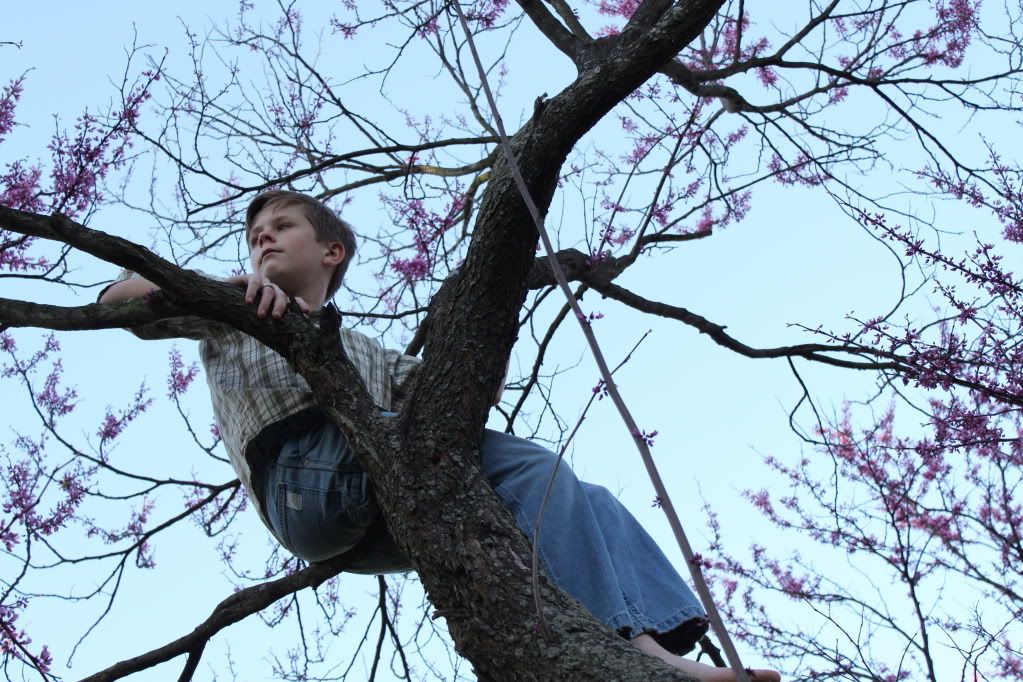 Anyhow, my family drove me back to campus today and we spent time walking around campus this afternoon. Afterwards, we met up with some of my friends for dinner in the cafeteria. My friends really had a good time talking with my parents and brothers and I hope my family enjoyed it, too.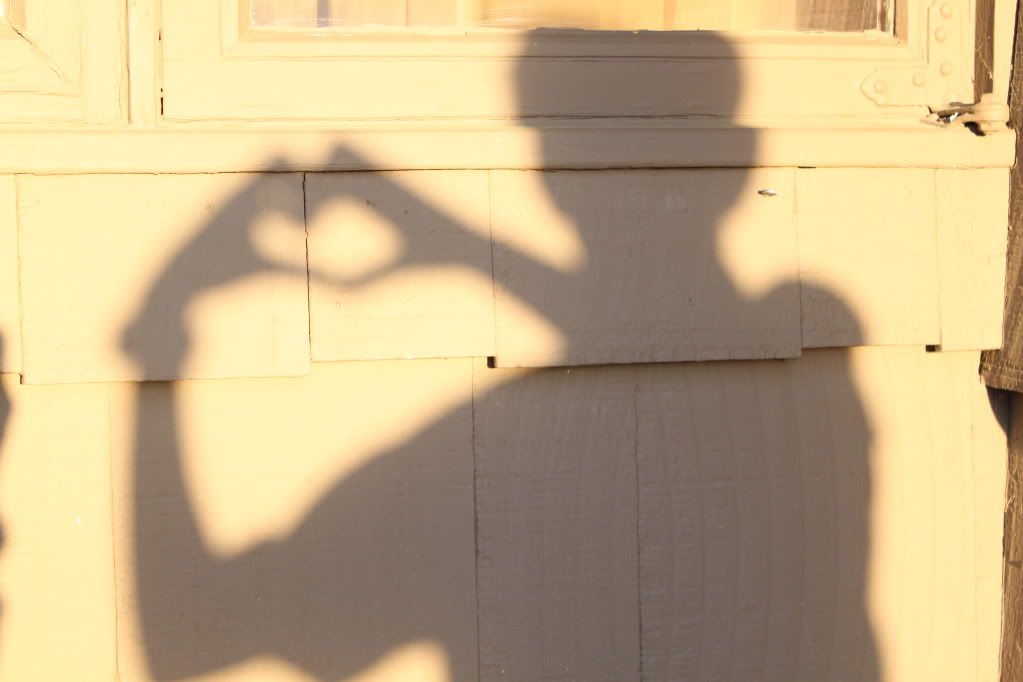 I cannot emphasize how much I love building relationships with others. God has blessed me with great friendships, and I treasure each one.
And so I rejoice. =D