There's never a dull night at my house! On Friday we had a family over for dinner. They're one of the families that I stayed with over the past summer and I hadn't seen them since, so it was great to catch up and rehash memories of our time together.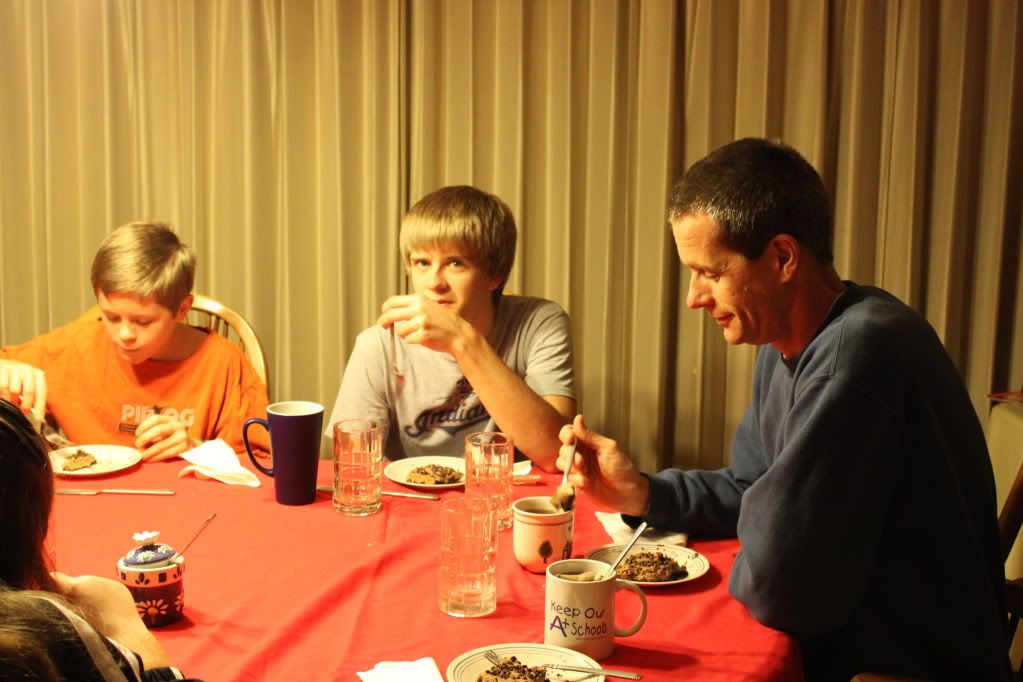 Dinner was my mom's homemade Manicotti, Spanish bread, broccoli, and salad. We had some kind of chocolate chip cheesecake bars for dessert with coffee, tea and hot chocolate. Someone started talking about games and then we decided to play one of our favorites, the Paper Game, because the other family had never played before. If you've never played, you're missing out. It is seriously one of the best laughing games ever!! My sentence was short but certainly not easy to draw...ha ha.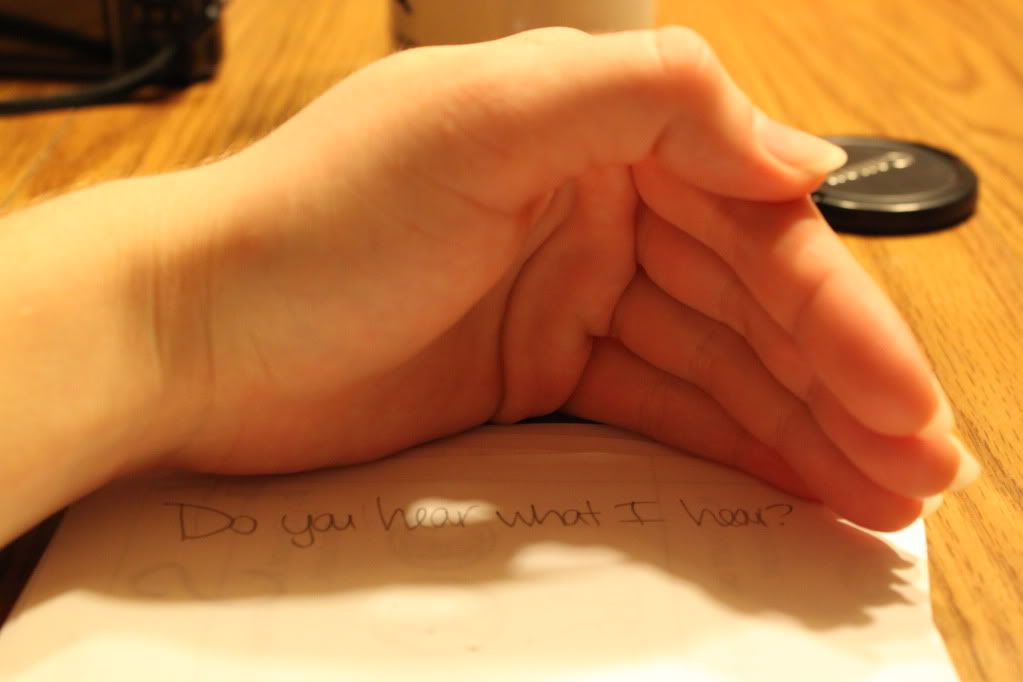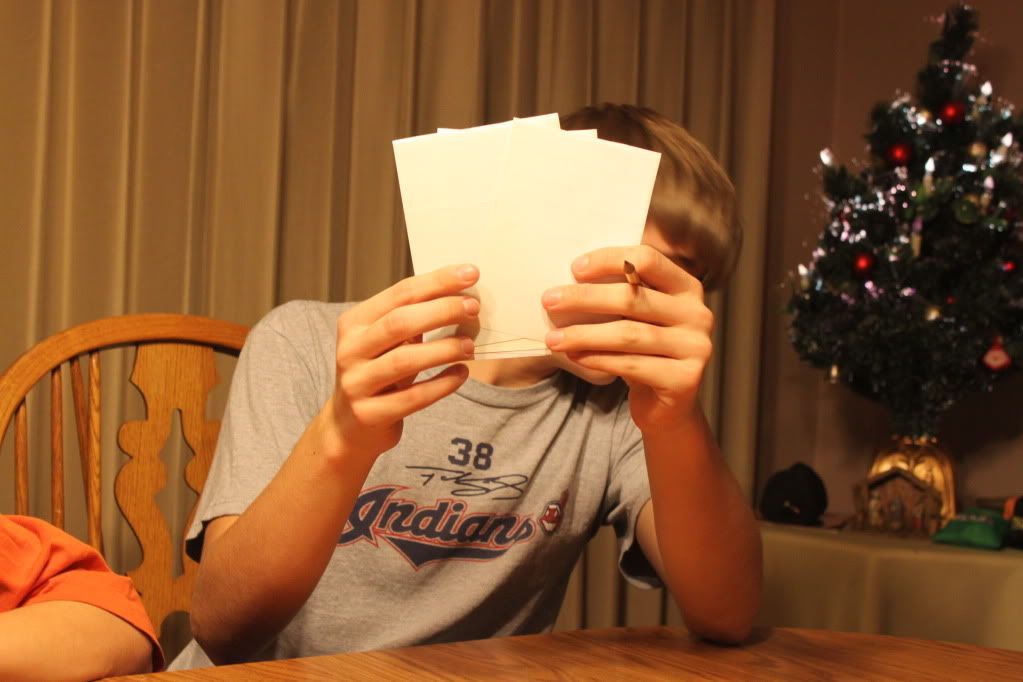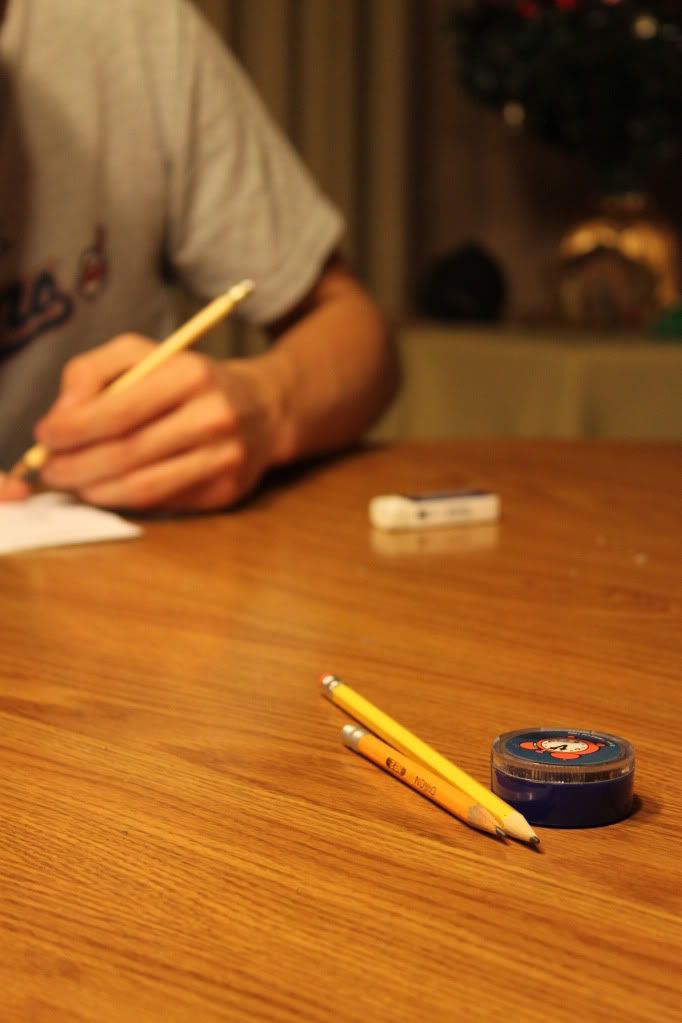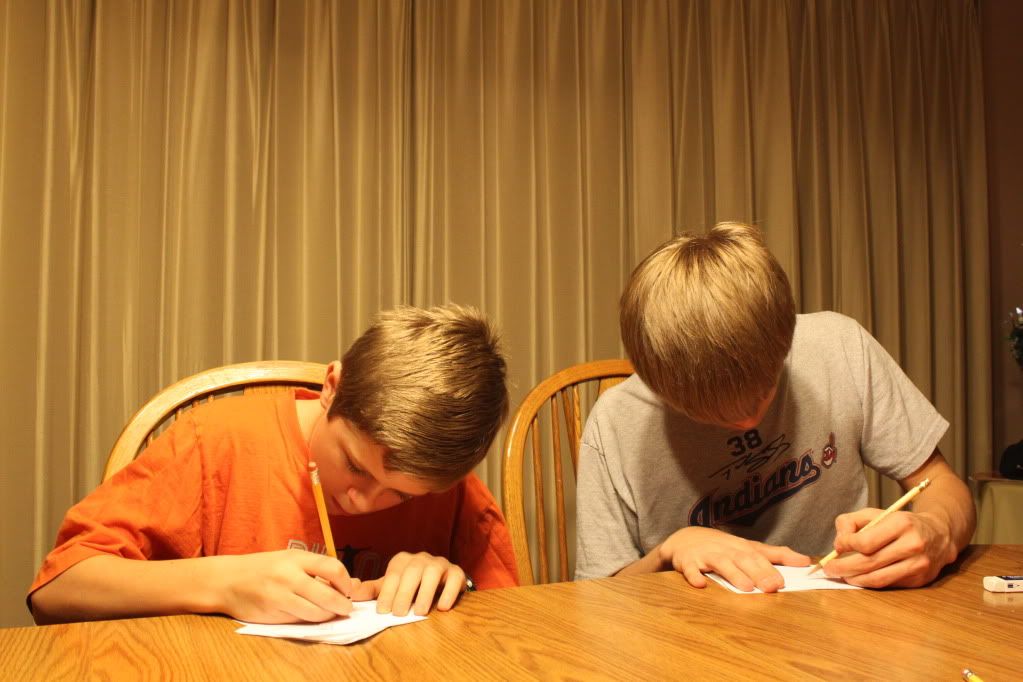 Jon's drawings were truly a work of art. He put a lot of effort into the details. Take this picture of a Christmas tree, for example.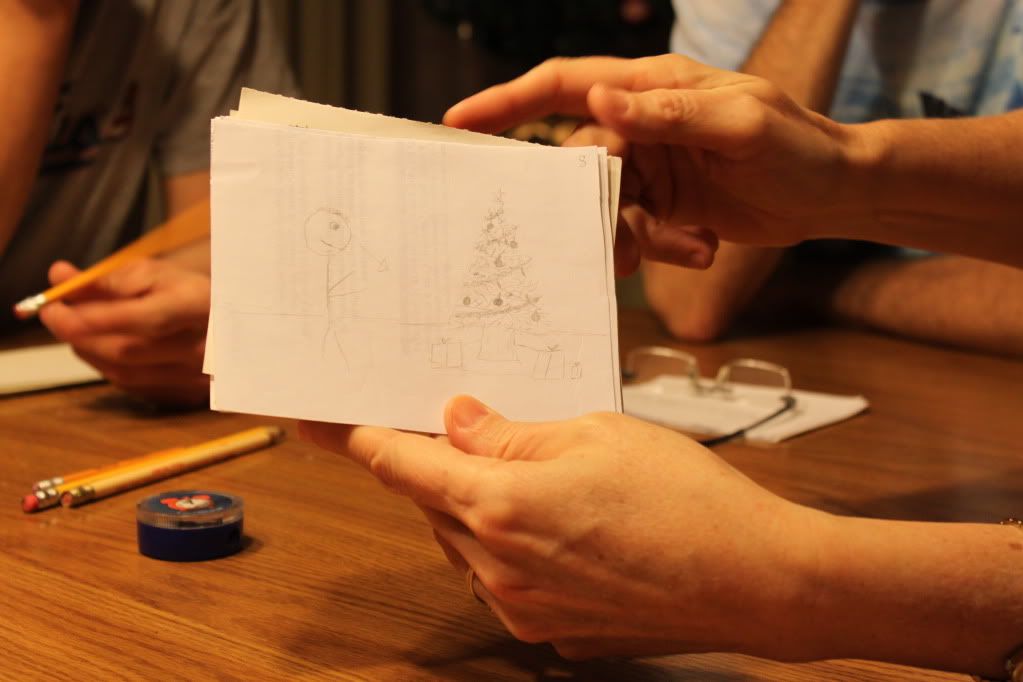 Christopher, on the other hand, took a more stylized approach and created what Jon decided was a girl with a deer-in-the-headlights look. That just goes to show that there are innumerable ways to interpret art.
Following the game, Jon and I had a camera war. I handed him my Canon Powershot and the chase was on. We walked around shooting each other.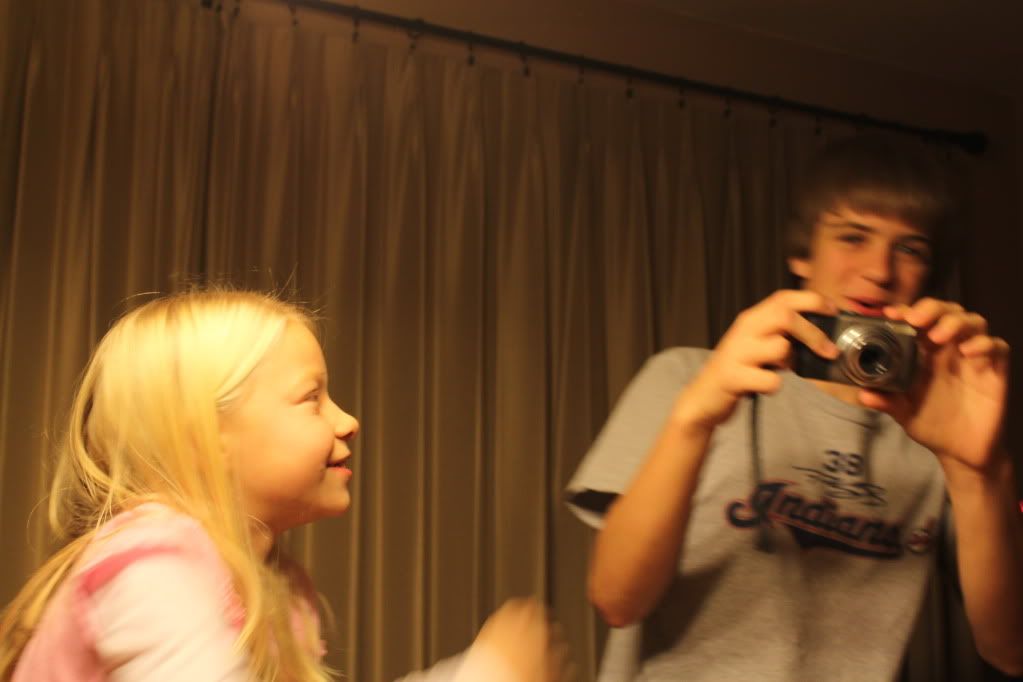 He was shooting in sepia and managed to capture this one of me: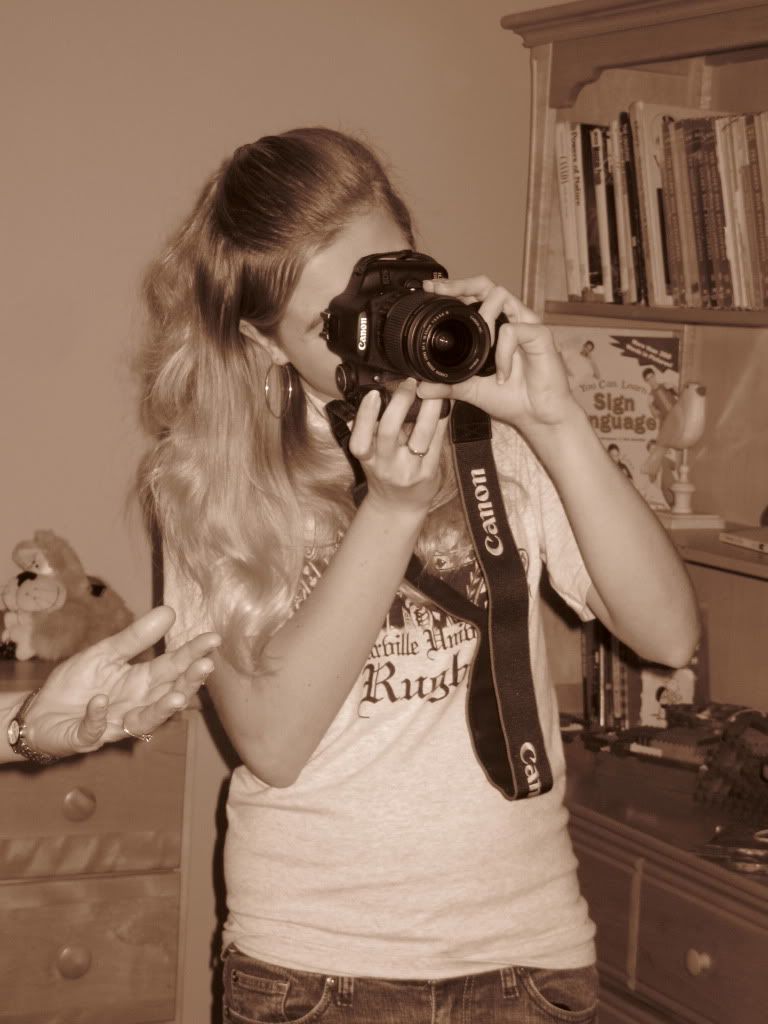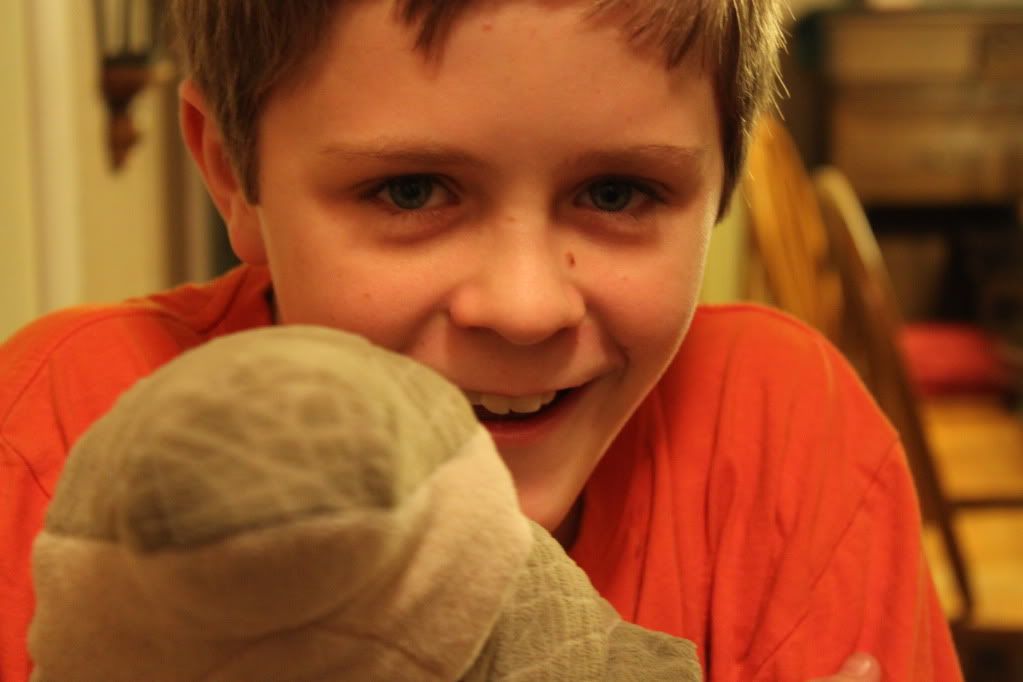 Everyone had a great night, even if we got a little crazy towards the end.