My family usually attends the early 9 am service at our church, Grace, but this Sunday my mom told me I could sleep in and we'd go to the later service at 10:30 am (actually, my parents and brothers had classes to go to then and we went to the 12 pm service, but I went to both services because I wanted to). My friend Bethany saw me looking for someone to sit with and generously offered to let me sit next to her and her boyfriend.
Pastor Jonathan's message hit me square in the heart, like so many others have in a convicting, reviving way. Yesterday his message was taken from John 4-5 and he talked about how we need to ask for healing and being set from sin. Often as of late, I have been struggling with knowing
why
we should pray, but the message just affirmed exactly why we need to. Read the rest of the story
here
.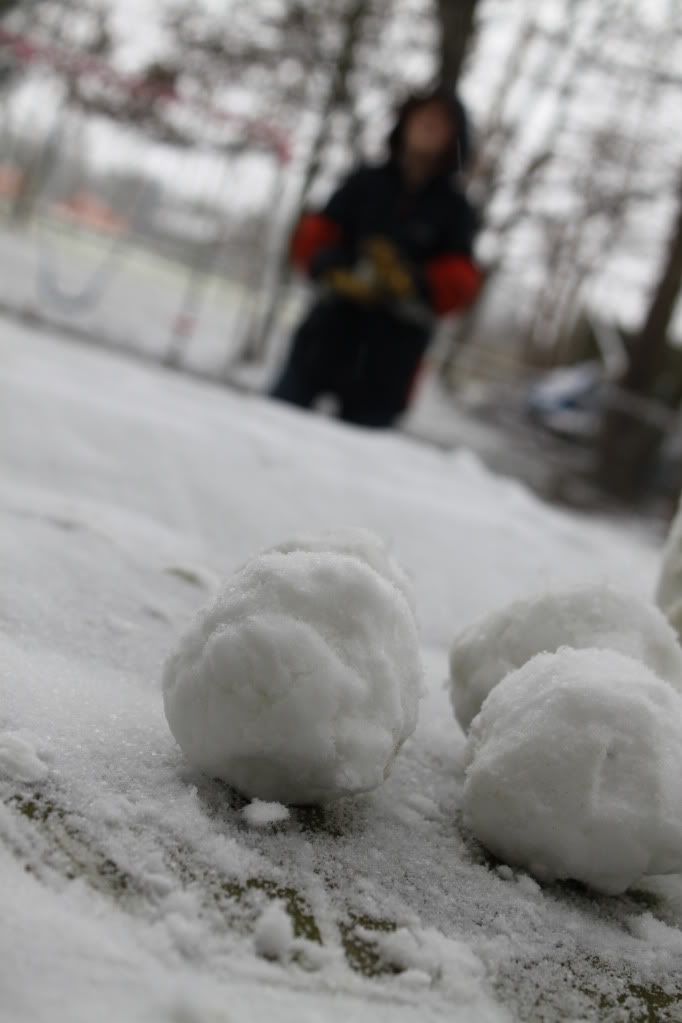 My brothers can become so silly it gets rather out of hand in a maddening sort of way. Tonight was one of those nights. Christopher and I played Boggle in the hall while Jon sat and watched us, singing along with the radio and dropping hints about hidden words. In our last round of Boggle, Christopher set the timer for 20 minutes, or some other outrageous amount of time, and eventually he broke the news to me. We ended up with a longer list of words than usual, and both of us quit writing early because we couldn't find any more words.
After the game, Christopher gave me tons of hugs and kisses and tried to figure out what his Christmas presents are. He was unsuccessful for the most part, even though he groped around inside the bags that his presents are packaged in. (We actually get to open our gifts early on Wednesday because we're going to California later this week and it would cost too much to take them along.) Then he plucked a plastic icicle from the Christmas tree and ran around the room attacking Jon and I with it. Eventually he grew tired and took a nap on the couch. I jokingly said that he was waiting for Santa Claus to come. He's just a few days early. Six to be exact. ;)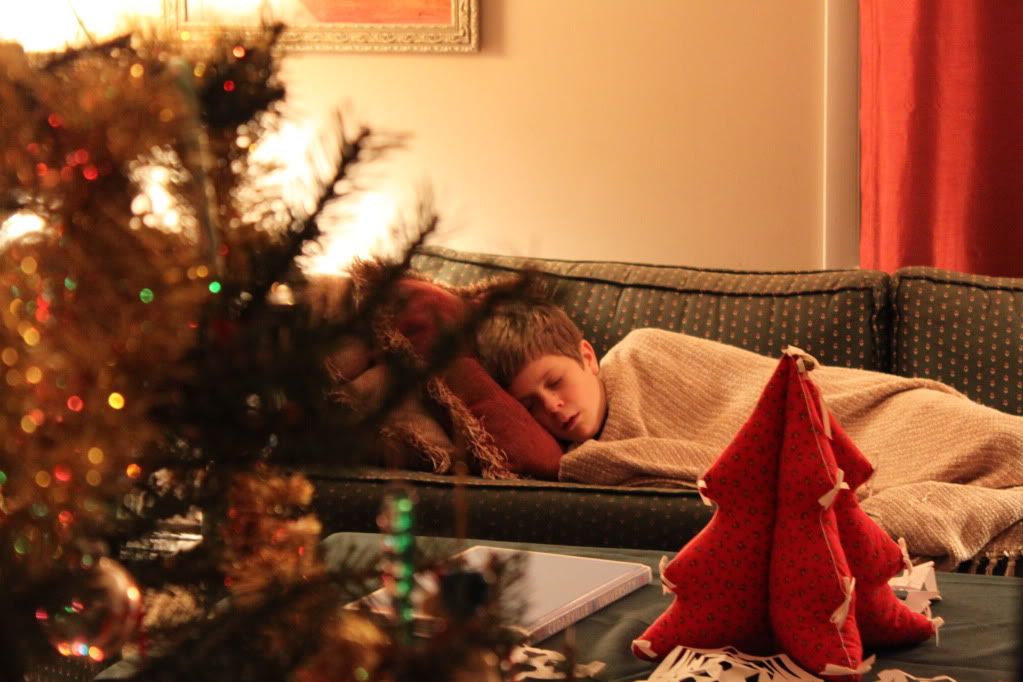 Sweet dreams, Christopher!
Day 3 {December 18th} of
Adventures with Twitch
: